Ranch & Trail Clinic with Deb Witty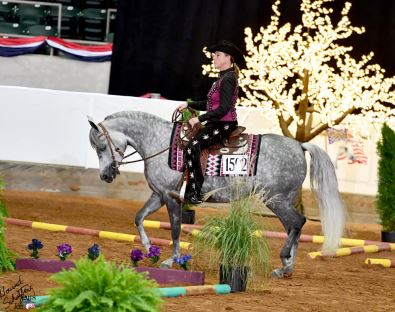 Ranch and Trail Clinic, with a Saturday Q&A Dinner
July 29 & 30, 2023
9 am – 5 pm @ Diamond B Stables
14720 Tangen Lane, Newberg 97132
Limited to 12 horses and riders! Don't delay signing up if you want to attend this excellent clinic.
Ranch will be Saturday's subject, and Trail on Sunday. Auditors are welcome, and you are advised to bring a chair. Saturday night dinner Q&A is open to riders (dinner included) and auditors (additional $10 fee).
This clinic is available to AHBAO, AHACO & Emerald Valley through May 30th, when it opens to everyone.
Riders Cost (per rider): $450 for both days or $250 for a single day. Stabling is available for $20 per day. You must provide your own feed and stall cleaning. Light breakfast and lunch included.
Auditors Cost (per person): $75 for both days or $40 for a single day. Saturday dinner Q&A is an additional $10.
How to register for riding and auditing:
Email kellywaltos@gmail.com to notify Kelly that you wish to register
Kelly will send you a Registration and Release Form.
Mail them with your check (made out to AHBAO) to:
Kelly Waltos
3300 SW Riverfront Terrace
Wilsonville OR 97070
For Questions, please get in touch with Kelly at kellywaltos@gmail.com
---